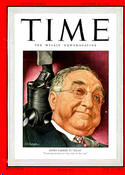 Time Magazine January 26 1948 issue with a feature article about James Petrillo.
James Ramsburg's article on Petrillo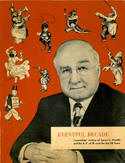 Eventful Decade, a cartoonist's version of James C. Petrillo and the American Federation of Musicians over the last 10 years. Published circa 1952 by the AFM.



The pages of this booklet are filled with a unique display of cartoons on "one subject and one man: your union and your President".
Life Magazine August 3rd, 1942: "Little Caesar of symphony and swing wages war on juke boxes, musical children, Army bands."

Last month he served notice on the recording companies that no more phonograph records could be made after July 31 unless the companies guaranteed that they wouldn't be played in juke boxes or over the radio.
Esquire Magazine, July, 1937

"The Mussolini of Music"



Local Union No 10 was nothing but a club till Jimmy Petrillo seen an opening for a smart guy.



Petrillo, Dictator of Music. Reader's Digest, November, 1940
Music's Stormy Petrillo. Reader's Digest, October 1942.
Time Magazine June 22. 1942 with article about Petrillo's ban on recording for radio transcriptions or juke box play, a major blow to these parts of the entertainment business and particularly affecting smaller radio stations that had no network affiliation.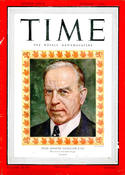 Time Magazine January 7, 1946. News story about the AFM "ban" on broadcasts with music from foreign countries "now that the war is over".

New York Times obituary
The Musicians and Petrillo
Leiter - 1953
A flattering history of the AFM from the time just before Petrillo became a local and then national leader to the period after his tenure ended.
For the Record

"The struggle and ultimate political rise of American recording musicians within their labor Movement by Jon Burlingame with a foreword by Ed Asner.

Link to book purchase site.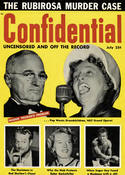 Confidential Magazine
July 1954
Article about Petrillo.
Wikipedia article on James C Petrillo