Broadcast Engineering was a publication focused on radio and TV engineering published from May 1959 to 2013. By 1993, the focus of the publication had changed to just cable and TV.
"BE Radio" was launched in 1994 to cover radio separately.
Sister Publication
BE Radio - Click to Access Issues
Broadcast Engineering Will Cease Publication
Oct. 25, 2013
I
t is with heavy hearts today that we announce
Broadcast Engineering
will no longer be published, effective Thursday, October 31.




While this is a difficult reality to face, many factors contributed to the closing: changes within the broadcast and production industry, the economy and the overall decline in ad revenue that many magazine publishers are facing.




Broadcast Engineering has been privileged to be a part of this industry, and we would like to thank the readers and advertisers for being our partners on this journey.





On behalf of the editors, sales and the entire team, thank you for 54 great

years.
-
The
Broadcast Engineering
staff
Many issues courtesy of Lytle Hoover
Broadcast Engineering
Special Editions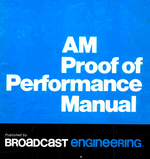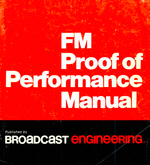 AM Proof 1974
&
FM Proof 1975
Editions.
Another Broadcast
Engineer's Magazine
For BM/E editions, click the logo.