Audels New Electric Library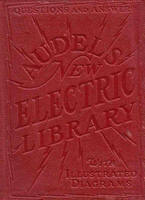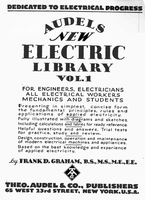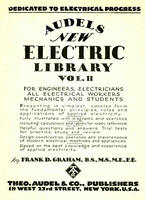 Cover from
1920's edition
Principles and Rules of Electricity, Magnetism, Armature Winding
Dynamos, DC Motors, Motor Construction, Maintenance.
Electrical Testing Instruments, Batteries and Testing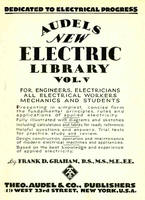 Alternating Current, Power Factor, Alternators, Transformers
AC Motors, Winding, Maintenance, Converters, Fuses, Breakers
Relays, Condensers, Regulators, Rectifiers, Switchboards
Wiring, House Lighting, Transmission lines, regulations & Codes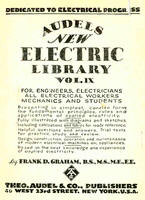 Electric Railways, Signals, Cranes, Gas Engines, Ignition
Radio, Telegraph, Signals, Movies,
Lighting, Illumination
Refrigeration, Heating, X-Ray, Plating, Welding, Appliances
Electric Calculator for Engineers. Practical Mathematics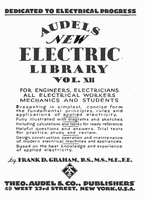 Large Manual PBX as Illustrated in One of the volumes of Audels Electric Library
New Electric Dictionary. Words, Terms and Phrases.
Hawkins Electrical Guide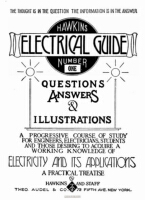 Hawkins Electrical Guide
Vol 1
Hawkins Electrical Guide
Vol 2
Hawkins Electrical Guide
Vol 3
Hawkins Electrical Guide
Vol 4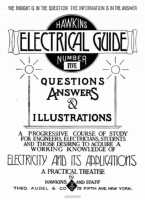 Hawkins Electrical Guide
Vol 5
Hawkins Electrical Guide
Vol 6
Hawkins Electrical Guide
Vol 7
Hawkins Electrical Guide
Vol 8
Hawkins Electrical Guide
Vol 9
Hawkins Electrical Guide
Vol 10
Audels Books
Audels Radioman's Guide
1931
Audels Handy Book of Practical Electricity 1951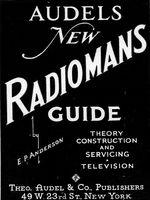 Audels Radioman's Guide
1940
Audels Radioman's Guide
1942
Audels Radioman's Guide
1944
Audels Radioman's Guide
1948
Audels Radioman's Guide
1952
Audels Radioman's Guide
1955
Audels Radioman's Guide 1961
Audels Radioman's Guide 1964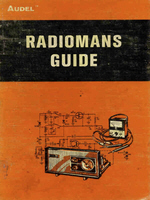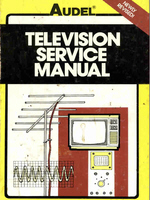 Audels Radiomans Guide
1969
Audesl Television Service Manual 5th Edition 1984