Lafayette Radio Electronics Corporation was an American radio and electronics manufacturer and retailer.
The company began informally as "Wholesale Radio Service Company" around 1922, issuing its first catalog in 1924. In 1934, it began marketing its "Lafayette" brand radio sets. By the mid 30's, the company began advertising under both the dual Lafayette and Wholesale Radio Service names.
In 1939, the company reorganized as Radio Wire Television Corp. and a few catalogs actually mentioned this name.
In 1942, two of the retail regions actually issued different versions of catalog 87.
In 1945, the Chicago and Atlanta retail branches split from Lafayette and became the Concord Radio Company. By 1948, the companies had recombined into the Lafayette-Concord brand: Concord went its separate way in 1952.
Headquartered in Syosset, New York, Lafayette sold radio sets, amateur radio equipment, citizen's band radios and communications equipment, electronic components and tools through retail outlets and by mail-order.
The company went into bankruptcy in 1980 and quickly liquidated its assets.
The Story of Lafayette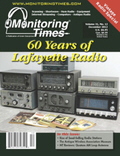 60 Years of Lafayette.


Click cover to read.
Other Catalog
Collections
Allied Catalogs
Radio Shack Catalogs
The Allied and Radio Shack Catalogs are on non-affiliated websites. We recommend them highly.
Concord Catalogs at Page Boggom

1920's
1920's
Undated
1920s
Undated
1920's
1930s
1931
1932
Spring Summer
1933
1933
Catalog 53
1933
Catalog 54
1933
Supplement to 54
1933
Catalog 54
Concord
Formerly Lafayette
1933
1934
1934
Catalog 55
1934
55D
1935
1935
Catalog 56
1935
Catalog 57
1935
Supplement 56 B
1936
1936
Catalog 59
1936
Catalog 63
1936
Catalog 64
Public Address
1937

1937
Catalog 65
1937
Catalog 68


Spring

1938

1938
Catalog 69
1938
Catalog 71
Spring

1939
1939
Catalog 73
1939
Catalog 76
1939
Camera Catalog 77
1940s
1940

1940
Catalog 78
1940
Gift Guide
No 79
1940
Supplement
No 80
Cameras
1940
1940
Catalog 82
1941
1941
C-26
1941


Sound Systems

1941
20th Anniversary
Flyer C-23
1941
1942
1942
Catalog 87
Atlanta
1942
Catalog 87
New York
1943
1944
Lafayette Radio Register 1944
1944
Catalog 84
Concord
1945
1945
1946
Concord
4-46
1946
1947
Lafayette
1947
Catalog 88
Lafayette
Radio Supplement
#88 1947
1948
Lafayette Concord
1948
Concord
1948 9-47
1949
Lafayette
1949
Catalog 89
Lafayette-Concord
1949
Catalog 949
Lafayette-Concord
1949
Catalog 89
Lafayette
1949
Catalog 90
Specials
Lafayette
Supplement 97
"Sound"
Part Book part Catalog
1950s
1951
1951
951A
Radio Wire
1953
1953
7-53
1954
#9-54
1955
1955
# 3-55
1955
#6-55
1955
Catalog
10-55
1956
1956
Money Saver
1956
T-4


Transistors

1956
Catalog 300
1956
Catalog 301
1957
1957
Catalog 304
1957
Catalog 305
1958
1958
Catalog 310
1958
Catalog 308
1959
1959
Catalog 590
1959
Special
1959
Catalog 591
1959
Catalog 593
1959
Catalog 594
1960s
1960
1960
No 600
1960
No 601
1960
No 602
1960
Transistors
Semi-condustors
1960
603
1960
606
1960
607
1961
1961
No 610
1961
No 611
1962
1962
No 620
1962
No 621
1962
No 623
1962
No 624
1962
No 625
1962
No 626
1963
1963
No 630
1963
631
1963
632
1963
634
1963
636
1964
1964
No 640
1964
No 642
1964
No 643
1964
No 644
1965
1965
No 650
1965
No 651
1965
No 652
1965
No 653
1965
No 654
1966
1966
No 660
1966
No 661
1966
No 662
1966
No 663
1866
No 664
1967
1967
No 670
1967
#671
1967
#672
1967
#673
Summer
#674
1968
1968
680
1968
#681
1968
#682
1968
#683 Spring
Summer 1968
#684
Summer 1968
684 Variant
1969
1969
No 690
1969
No 691
1969
No 692
1969
No 693
1969
No 694
1970s
1970
1970
No 700
1970
No 701
1970
No 702
1970
No 703
1970
No 704
1971
1971
No 710
1971
No 711
1971
No 713
1971
No 714
1972
1972
No 720
1972
No 721
1972
No 722
1972
723
1972
No 724
1973
1973
No 730
1073
No 733
1974
1974
#740

1974
#742
1974
#743
1975
1975
#750
1975
Christmas Gift Book
1976
1976
No 760
1977
1977
No 770
1977/8
Fall-Winter
1978
1978
Spring-Summer
1978
Mail Order Event
1979

1979

Concord Electronics
Concord 345
1945
Concord
8 - 1946
Concord
R1 1947
Concord
9-47
1948