Electronics was a trade journal which began in 1930, covering the radio industry. It expanded as electronics and its later its technological spin-offs. It was published by McGraw Hill until 1988, when it was sold to the Dutch company VNU, which then sold its American electronics magazines to Penton Publishing in 1989


-
RADIO - COMMUNICATION AND INDUSTRIAL APPLICATIONS OF
ELECTRON TUBES DESIGN ENGINEERING MANUFACTURE

(From the 1939 Masthead)
-
Electronics published monthly through 1957. Beginning in 1958 it was issued every two weeks. In 1959 it became a weekly publication, reverting to bi-weekly in June of 1964 and then back to being monthly in the final four years following its sale to Penton
Electronics' frequency and page count varied with the state of the industry and available advertisers.
Many 40's Issues courtesy of Hue Miller and 30's issues from Steve Rosenfeld
Annual Buyer Guide

Issued in mid-June of each year
Miscellaneous
1959 Circulation Statement
About "Electronics"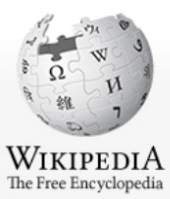 Wikipedia Article
About Electronics